Netball News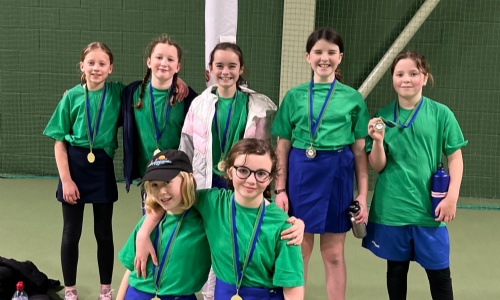 Our fabulous Year 5/6 Netball team took to the court this week competing in a Level 2 WEST event.
They put on an excellent performance winning all of their games and showing excellent teamwork throughout. For some of our girls, it was their first time even playing the game let alone competing. To end up finishing in first place was quite an achievement and one they should all be very proud of.
It was amazing to see how inspired they all were throughout. For those it was new to, they have now found a new love and are actively seeking further Netball opportunities. This is exactly what school sport should be about. Providing new exciting opportunities and pathways to continue in the future.
Well done girls!